"A warming vegan supper with hearty vegetables"
RECIPE
INGREDIENTS
1 small cauliflower, cut into large florets
4 white potatoes, peeled, roughly chopped
80g dairy-free spread
1 tablespoon extra virgin olive oil
1 leek, white part only, chopped
1 large carrot, finely chopped
200g small button mushrooms, halved
2 fresh or dried bay leaves,veg stock powder
2 garlic cloves, finely chopped
400g can crushed tomatoes
1/2 cup tri-colour quinoa, rinsed
500g kent pumpkin, peeled, cut into 1cm cubes
80g baby spinach
Micro herbs, to serve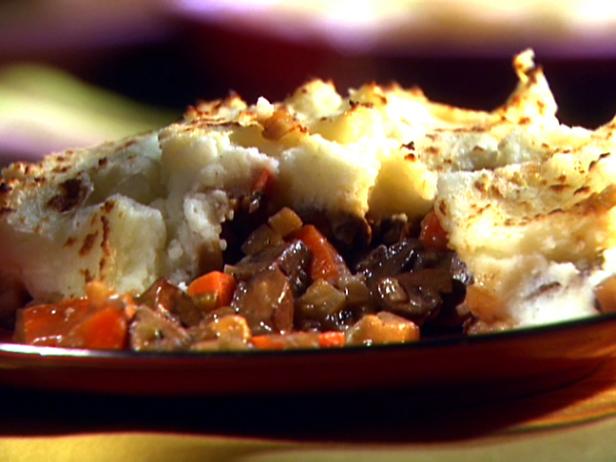 METHOD
Thickly slice cauliflower florets. Place potato and cauliflower in large microwave-safe bowl. Cover.Microwave on HIGH (100%) for 12 minutes o until very tender.
Reserve 12 pieces of cauliflower.Add 50 g spread to potato mixture. Season with salt and pepper.
Coarsely mash (mixture will not besmooth).
Meanwhile, heat oil in a large, deep flameproof frying pan over medium heat. Add leek, carrot, mush-room, bay leaves and garlic. Cook, stirring, for 5 minutes or until vegetables start to soften.
Add tomatoes, stock powder and 2 cups water. Bring to a simmer. Stir in quinoa. Reduce heat to medium-low.Cover. Cook for 5 minutes.
Add pumpkin. Cook,covered, for a further 8 minutes. Uncover. Cook for a further 3 to 4 minutes or until mixture thickness lightly.
Stir in spinach. Season with salt and pepper.
Preheat grill to medium-high.
Top quinoa mixture with potato mixture and reserved cauliflower. Dot with remaining spread.
Grill for 3 minutes or until brow Grill for 3 minutes or until browned. Sprinkle with herbs. Serve.