FASHION AND BEAUTY
With summer suddenly ascending on us after along, severe winter spell…. we need to be geared up for the heat. We have accordingly got you some summer essentials you need to have…
RAZZLE IN RUFFLES
Ruffles are the perfect way to make a statement and are a great choice for a warm-weather wedding. Because they're naturally so flamboyant, keep the rest of your outfit simple and understated.
SHOW OFF YOUR SHOULDERS
Off-the-shoulder tops and dresses are a subtle way to show a little skin while keeping your arms covered.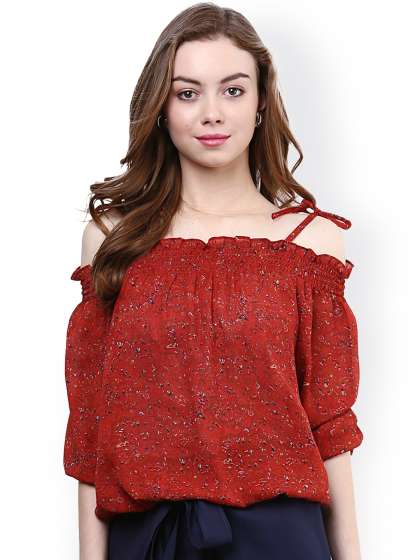 MAKE IT A WRAP
A classic wrap dress is a wardrobe staple, and is undoubtedly the most flattering style for any figure.Finish off your floaty floral with a poorboy cap to give it a playful edge.
PICK A GINGHAM PRINT
Gingham is everywhere this season – on dresses,shirts, bags, shoes and more. Wear something like a simple gingham spaghetti-strap dress over a sheer dress or blouse, or a simple white tee for a look that's fresh and flirty.
DO IT IN DUSTY PINK
For an ultra-feminine feeling, dusty pink is the colour you want to be seen in this season. Combine different textures to achieve a luxe look.
GATHER SOME BLOOMS
For grown-up rather than girlie florals, look for prints featuring delicate sprays of flowers on a white or black background. This dress, with its long sleeves and flattering neckline, will also look good on its own paired with heels for an event, or over slim-cut jeans for daytime chic.
GO BIG ON SHIRTS
Forget boring button-downs; this is the year of there worked shirt. Look for oversized sleeves, tie detailing and unusual necklines, then pair with a skirt,jeans, culottes or trousers. Sheer layering is also big news this season, especially on skirts.